---
Hey Broadway lovers!  I'm @CraigSilliphant your host for today's Friday Foodie Takeover, where we look at some of the hotspots for food, drink, and the occasional cool store on Broadway Avenue. If you want to learn more about me and why I'm doing this takeover, check out the last post or the stories on the @broadwayyxe page.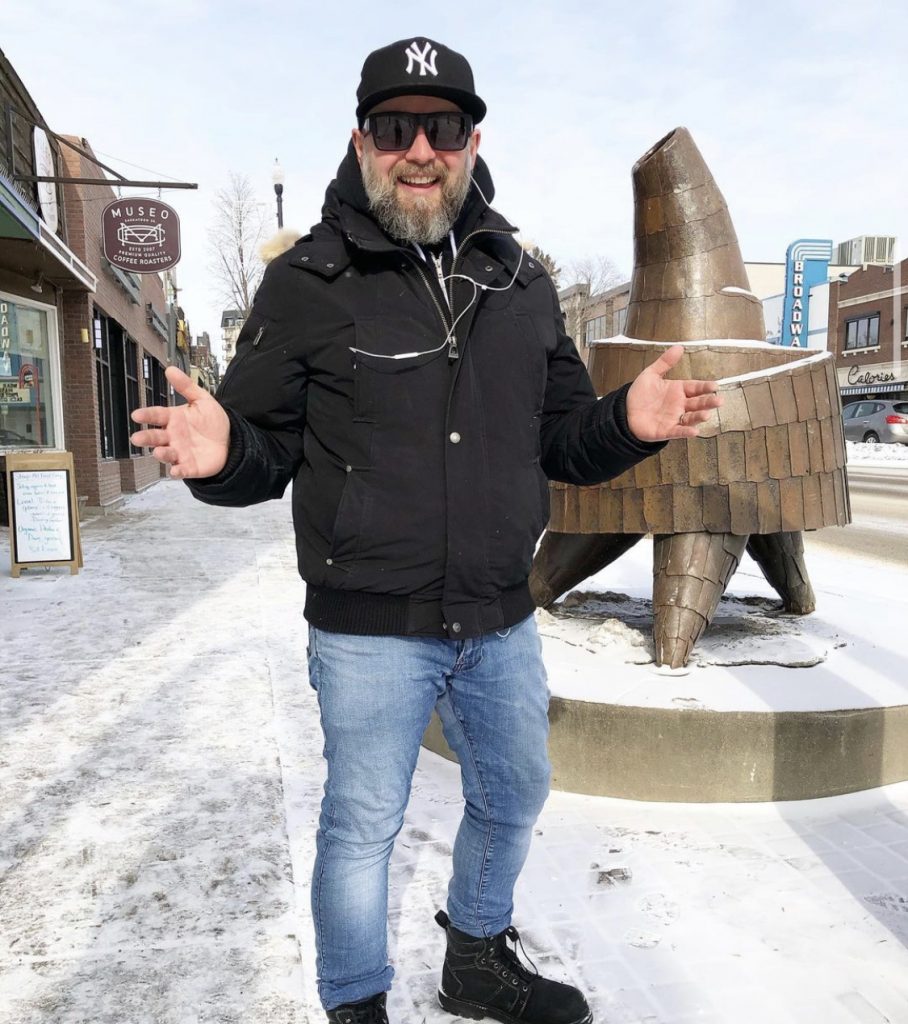 But today is Friday and if you're wondering what to do for lunch or dinner, I've got you covered! Or, more accurately, Japa Shack has you covered. I ordered some takeout for my family and I so I could throw down a little blog write-up for you.  Have you been to Japa Shack before? Let me know what your favourite dishes are in the comments!
For those who haven't tried it, Japa Shack is a fusion of Japanese fare and burgers and fries. As if a mad food scientist took those two things, put them into a transporter device, then bzzzz — Japa Shack!
I ordered the Buta Burger, which is a Japanese fried pork belly on a brioche bun with spring mix, shredded carrots, and spicy mayo. It's the one I'm jamming into my mouth in the photos and I regret nothing! It was delicious and surprisingly light for something that sounds so decadent.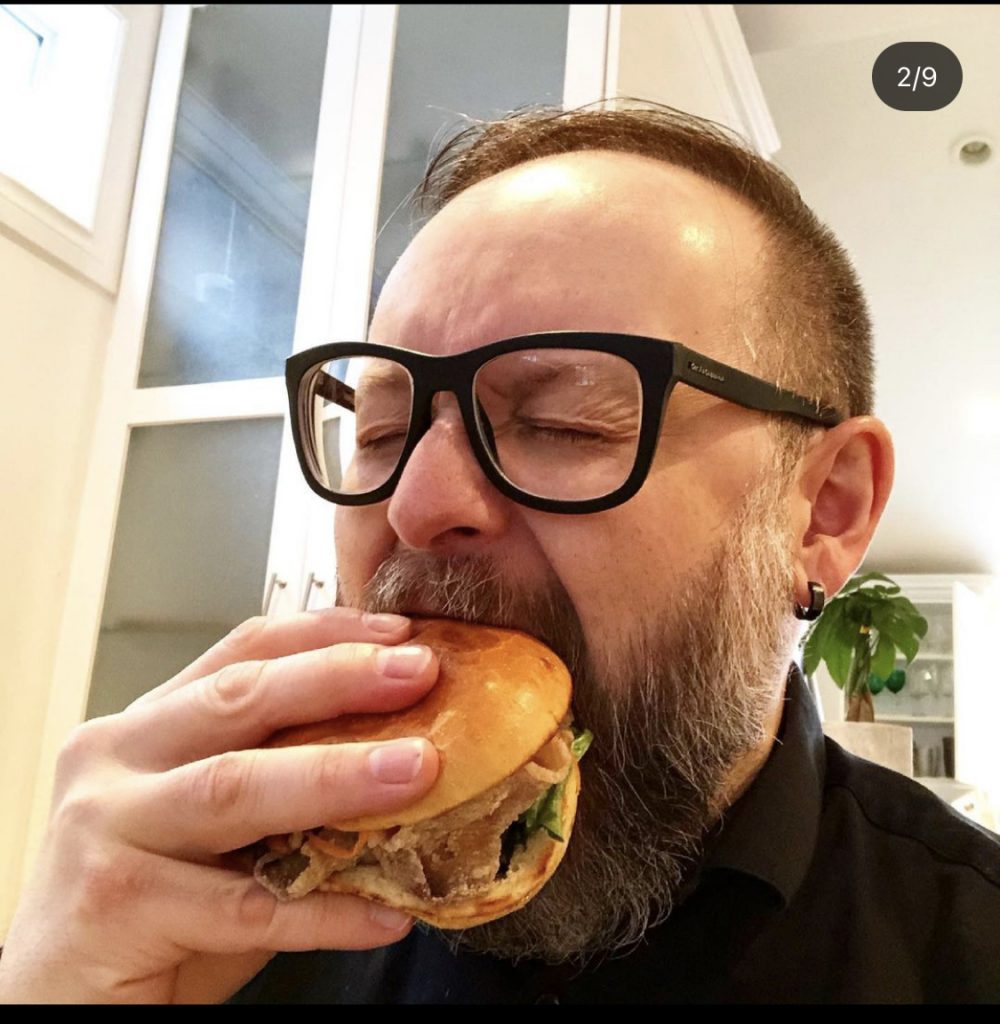 They also have a variety of what I'd sort of call poutine-style fries, but with that transporter fusion fare I mentioned; Chicken Karage Fries, Chicken Nanban Fries, Tofu Fries — I ordered the Taco Yaki Fries. If you've never heard of Takoyaki it's basically 'octopus balls.' Hey, get your mind out of the gutter!  It's a ball-shaped snack made of batter, filled with minced or diced octopus and often ginger, green onion, or tempura pieces.  So imagine that, on fries, with Japa Shack's homemade Katsu Sauce and spicy mayo.
Speaking of the fries, which both my kids had, they are a little bit different than normal fries — in amazing ways. They are covered with a seasoning that makes them taste pretty wild. I'm not sure if it's nutritional yeast or parmesan, but there's some kind of secret ingredient giving it a kick. Both Luke and Immy loved their fries. I accidentally ordered a few extras, so we had them for lunch the next day too. 
Jenny went with the Chicken Karaage Burger, well, because she loves Chicken Karaage. Similar to the Buta Burger, but with chicken instead of pork, it was on that nice, soft brioche bun with spring mix, carrots, and spicy mayo. I must admit to sneaking a bite and loving it. Again, these burgers don't feel like heavy, greasy fast food. 
Even with all that food, there was so much we didn't get a chance to try, so we're excited to try some other dishes next time. They also do some fun variations of fried chicken and I should add that there are vegetarian options as well, like the Kakiage Burger and Tofu Fries.
You can find Japa Shack on the corner of 8th and Broadway, beside Long & McQuade. It's a take-out spot only, so you can drop in or you can order it from japashack.com.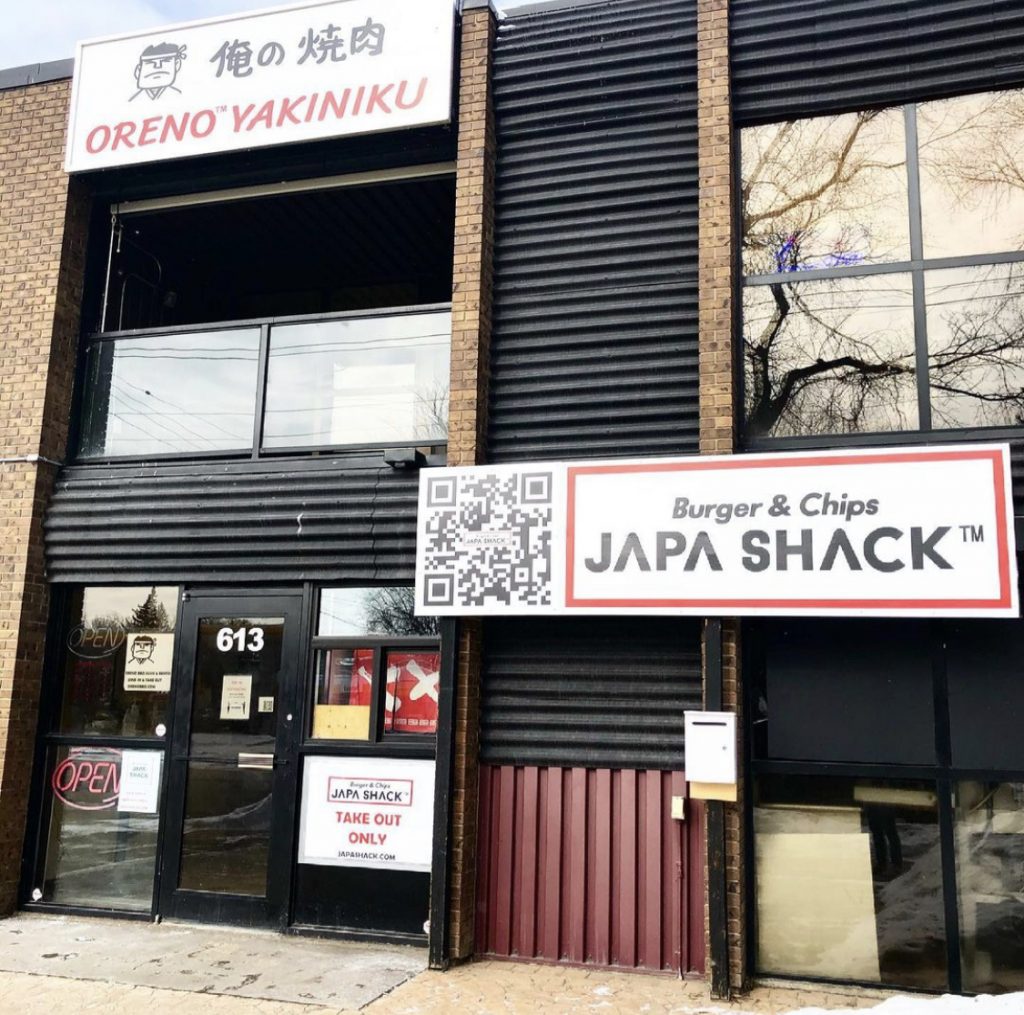 You can also follow me @craigsilliphant on Facebook, Twitter, or Instagram, where you'll see fun stuff, nerdy stuff, and great local stories, photos, and writing.