By: Shreya Pahwa
MEET THE BUSINESS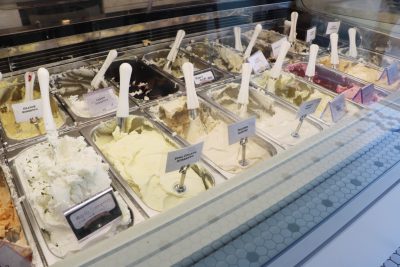 If you're walking down Broadway and want something cold and sweet, look no further! Named after owner Paola Chiste's grandfather Nonno Beppi, Beppi's debuted in May 2019 and quickly became one of our favourite spots! Between gelato, sorbetto, baking, and coffee, Paola ensures that plenty of vegan, dairy-free or egg-free options are available for everyone. With gelato flavours like Haskap, Brown butter, and Chili chocolate, there's plenty to try!
Fun fact:
Many flavours are inspired by Paola's friends and their favourite foods!
Beppi's is a family affair for Paola, her 3 kids, and husband! Paola's oldest works at the gelateria, while the younger two and husband Chris lend a hand quite frequently!
Starting now, you can also purchase Italian grocery items such as pasta, truffle oil, and more at Beppi's!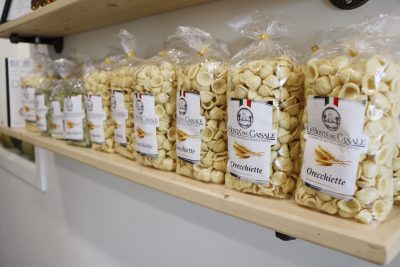 ---
MEET THE OWNER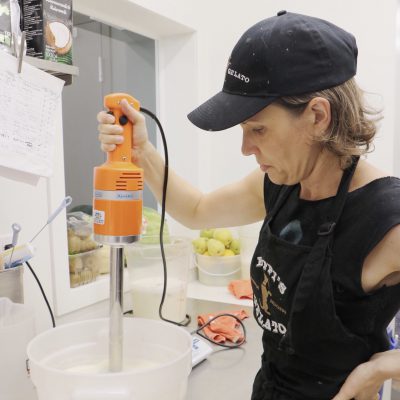 Why did you start Beppi's?
I was in a transition period in my career and husband came up with this idea — which at first I thought was crazy, but the more I thought about it, the more I loved it.
I grew up eating a lot of Italian baking and desserts, and then many years cooking and baking for my family so it made sense to combine everything I love doing and open up Beppi's.
In preparation, I attended a week-long gelato making course in Italy as well to learn to how to make good gelato and source quality ingredients. I'll be going back to Italy in the upcoming months for another week of "Gelato University" where we'll get to learn about adding alcohol to the gelato so I'm excited to see what flavours result from that.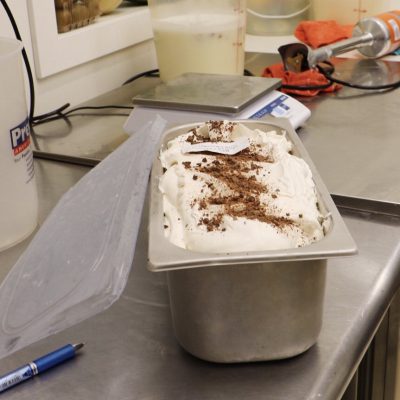 What do you think makes Beppi's unique?
I think the product itself — we use real ingredients and the product is made on site (usually by me!).
We use local ingredients as much as we can and that allows for a lot of local flavours such as Haskap.
We started with gelato and sorbetto, and then added coffee over the summer, and now we just introduced Italian baking — so there is something for everyone to try and love!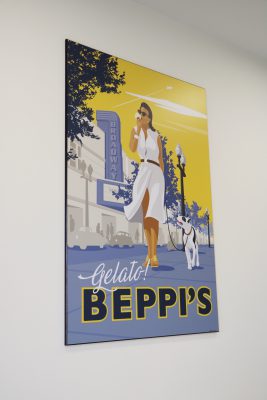 Favourite part about your job:
I think being able to play around with the ingredients and flavours so that we get the best product and unique flavours that our customers will love.
Our oldest works alongside me, and so it's important for me to have a space that can be a first job for kids — being able to train them and have them as a part of the day-to-day is quite important for me.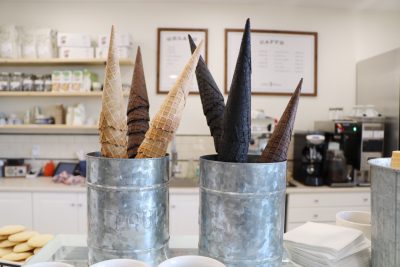 Neighbourhood Love – Spots on Broadway that you love to go to and why: 
We live nearby, Chris works upstairs, and the kids go to school in the district too. We love walking around the neighbourhood — there's so much to do and see and eat! We know Brian from Brainsport quite well, and I've frequented Calories too a lot over the years.