By: Shreya Pahwa
MEET THE BUSINESS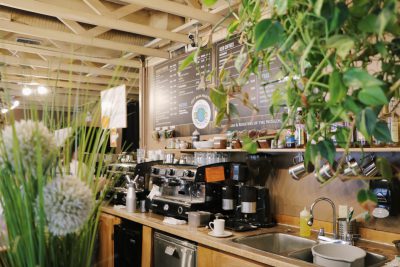 If you're searching for a cafe with plenty of drink options for your next meeting or study date — look no further! The Broadway Roastery has been an essential part of the Broadway District since 1993, with a cosy space for all your caffeine needs!
P.S. The "Cafe Broadway" is our favourite drink!
MEET THE OWNER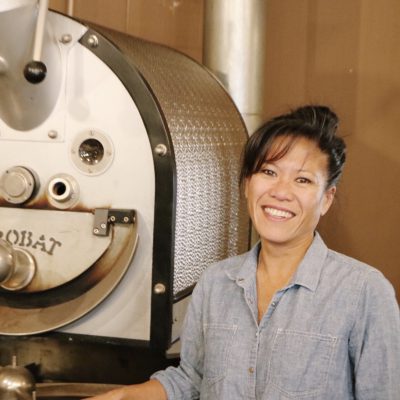 Owner: Aileen Barrilla
How did the Roastery get started?
In 1992, my husband Vince and I decided we wanted to have our own business.  At that time Vince was working for a Machine Shop (Deca Industries) so we had thought of buying a Welding Shop in Meadow Lake, Sk.  Also at that time Vince's cousin owned a coffee shop in Calgary (2 years in) which was doing very well.  Coffee was a BIG craze back then, so we decided to jump on the band wagon and try our luck.
We opened our first doors of The Broadway Roastery July 1, 1993 (700 sq/ft).  January, 1994 we expanded to 1400 sq/ft.  September 1, 2000 we opened The Broadway Roastery on 8th Street (first Coffee Shop in Saskatoon with a Drive Thru).  January 1, 2002 we expanded the lower area of our Broadway Ave. store.  December, 2003 we opened our third store on Millar Ave.
Our 25th year Anniversary for our Broadway location was July 2018.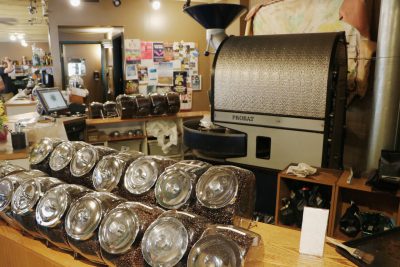 What makes the Roastery unique?
We were the first coffee shop in Saskatoon to roast our own beans in view of our customers.  Relaxing atmosphere, good Customer Service and a large menu of Specialty Coffees.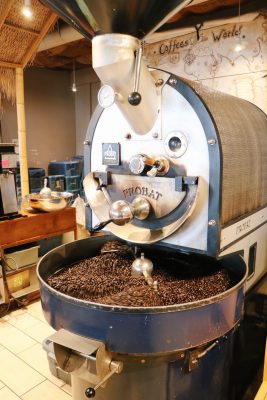 Favourite part of your job?
Definitely serving and talking it up with customers.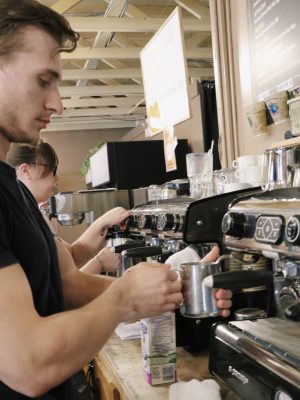 Is it fun working with family?
I have had the pleasure of working with all my brothers and husband on a daily basis during the first 10 years.  Now all my three children work here as well.  It is a LOT of fun working with my kids.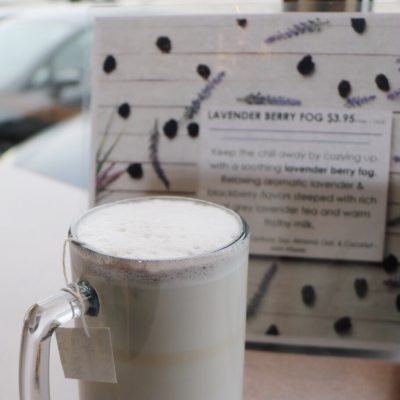 Something in my job that challenges you?
Trying to keep our customers happy by being competitive with our pricing but at the same a time trying to stay profitable.
Which menu items do you love to make or drink?
I LOVE making our Vietnamese Ice Coffee.  It is a pretty looking drink when done right.  My favourite to drink is the Americano, nice and strong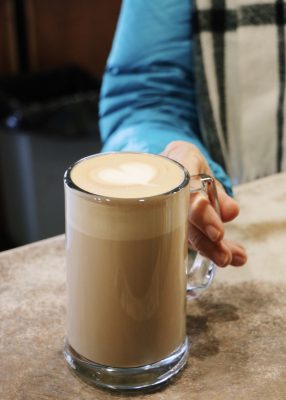 Neighbourhood Love
LOVE going to the Yard and Flagon.  Great food and service!
---
If you own or manage a business in the Broadway Business Improvement District and would like to be included in the Neighbourhood Profiles, please send an email to shreyapahwa@broadwayyxe.com.