---
Sneakers & Lipstick, @Sneaksandlipstick
---
Saskatoon is a cool little city with an artsy vibe, but nowhere is that more apparent than in the Broadway District. The coffee and treat options, the vibe, and the murals make it the perfect place to meet a friend for a walk and yes, to grab a pic together! My gf Joc and I went for a walk n snap, discovering the many colourful, Instagram-worthy spots just beside the main drag. Here are the Broadway murals that are deserving of a photo in your feed, too.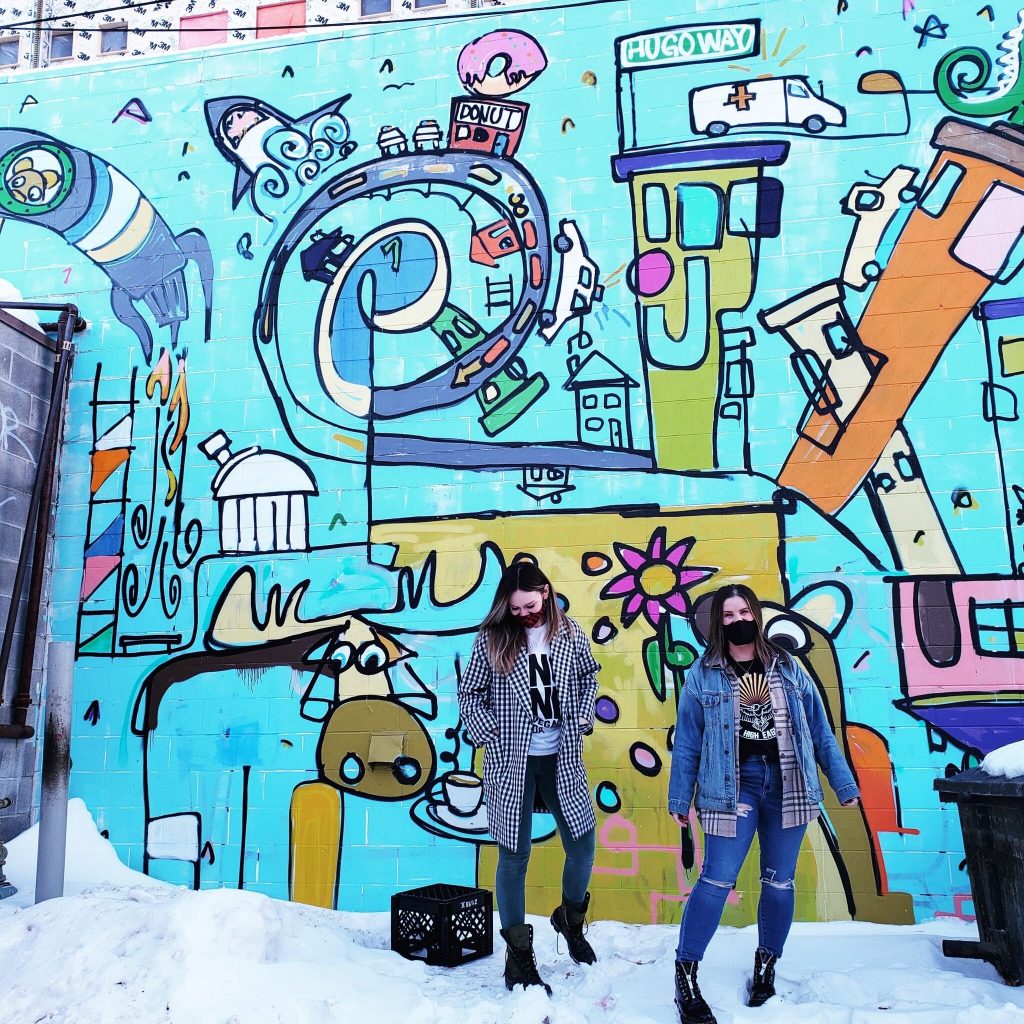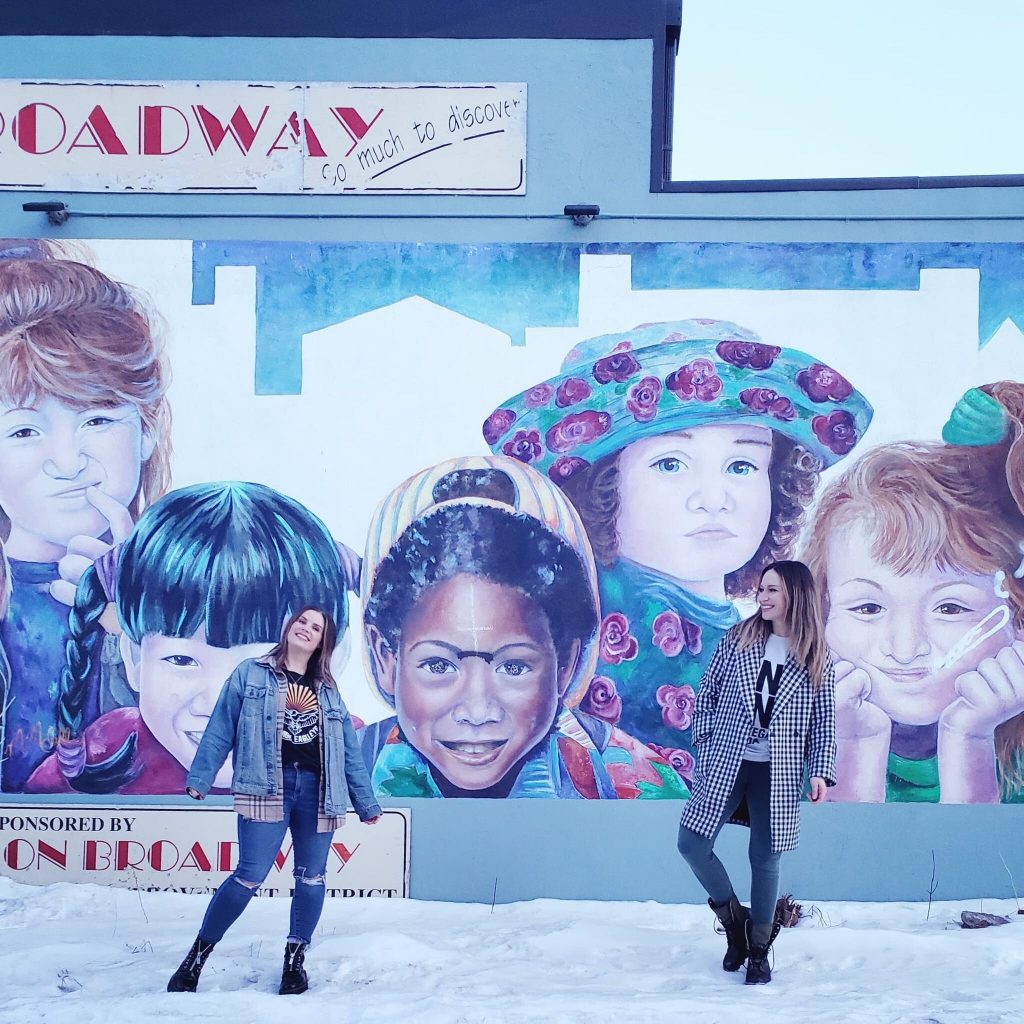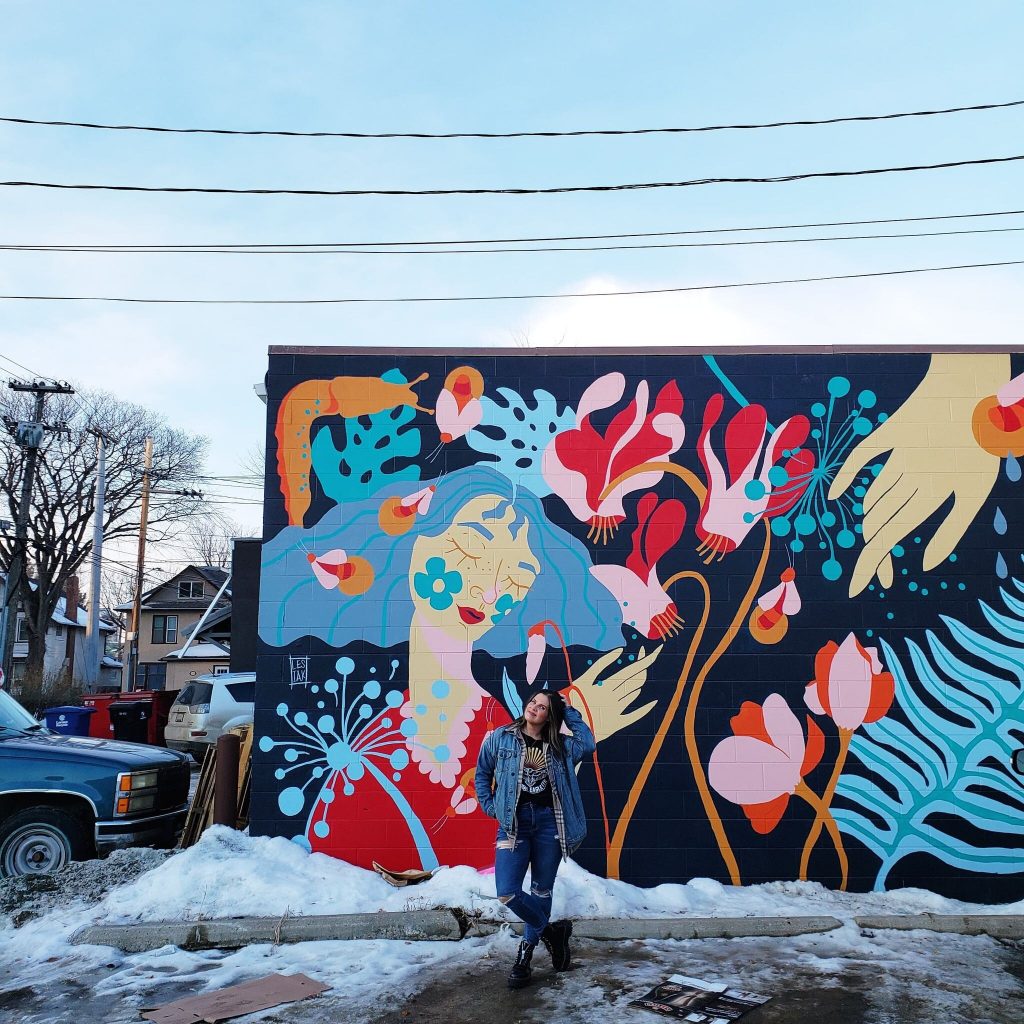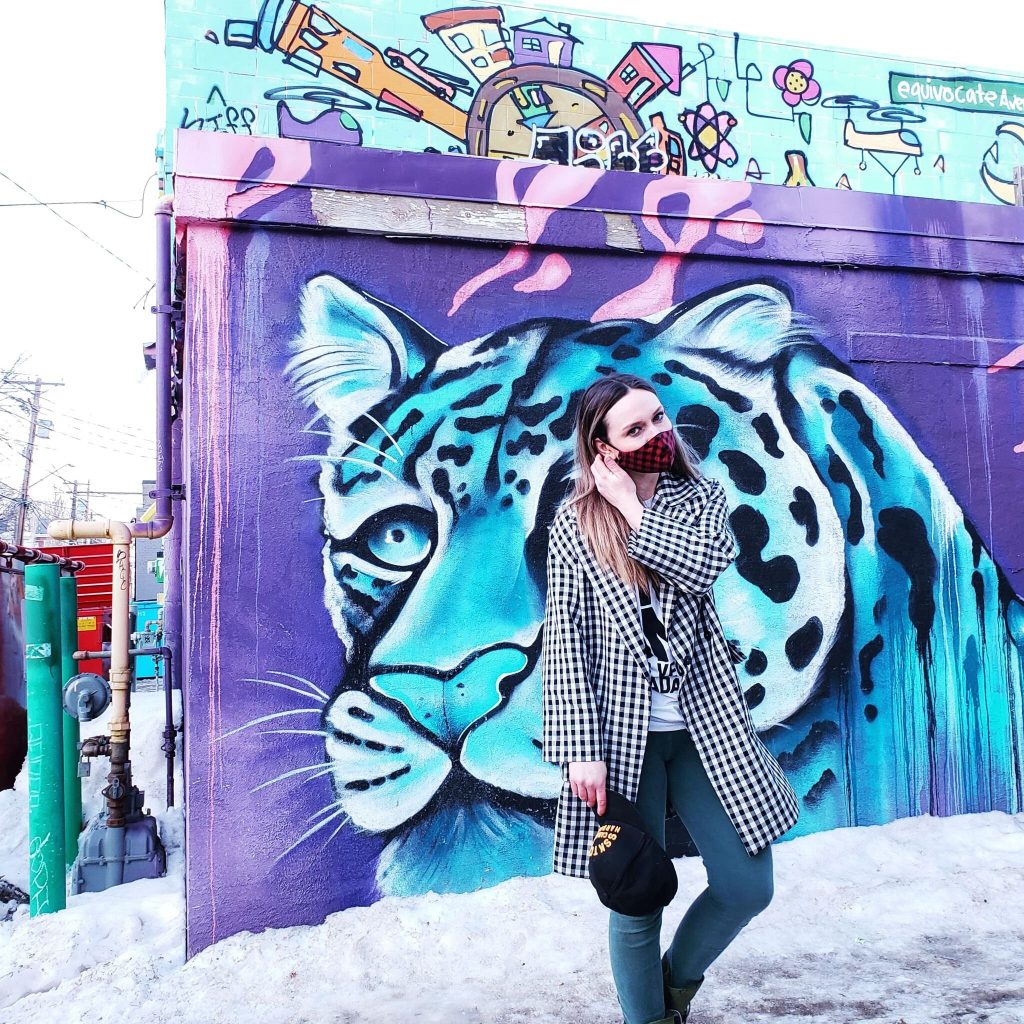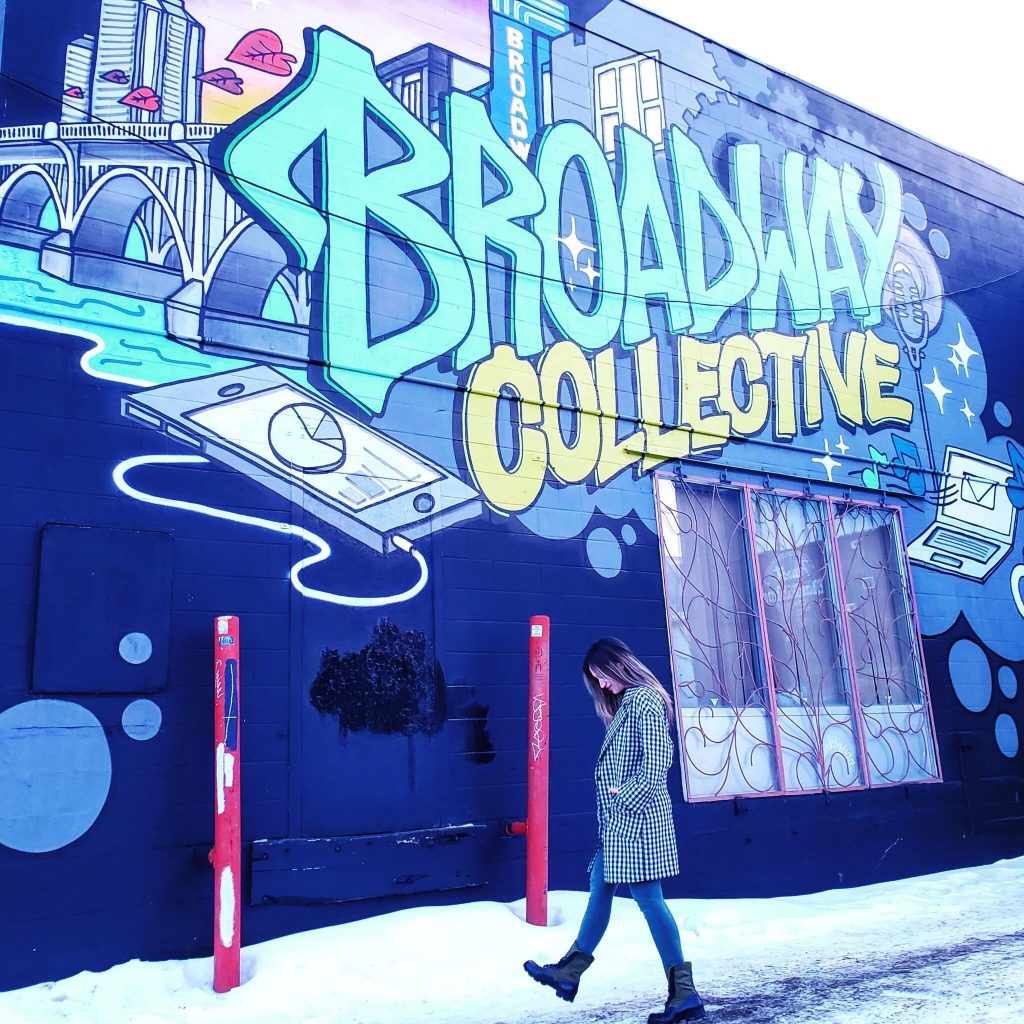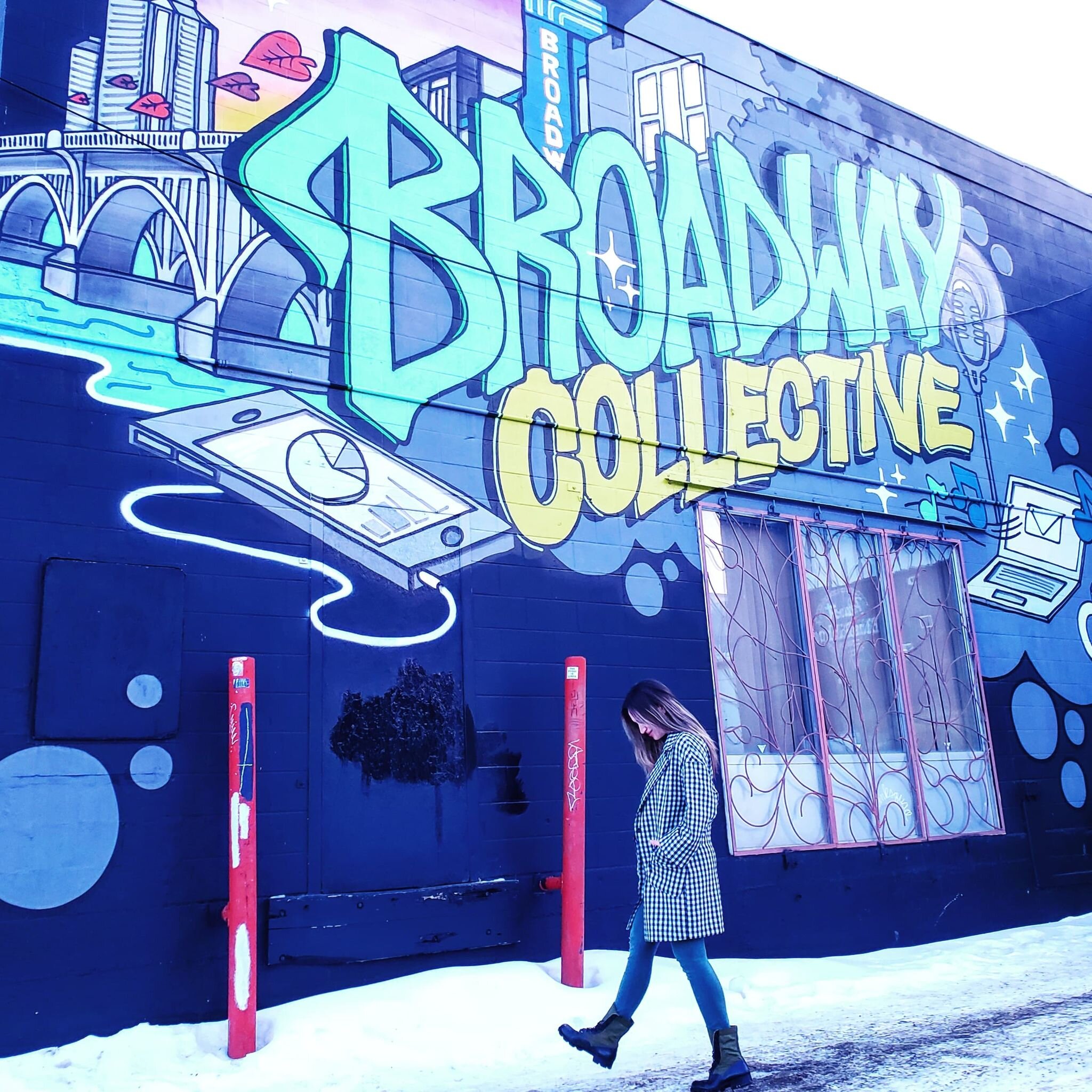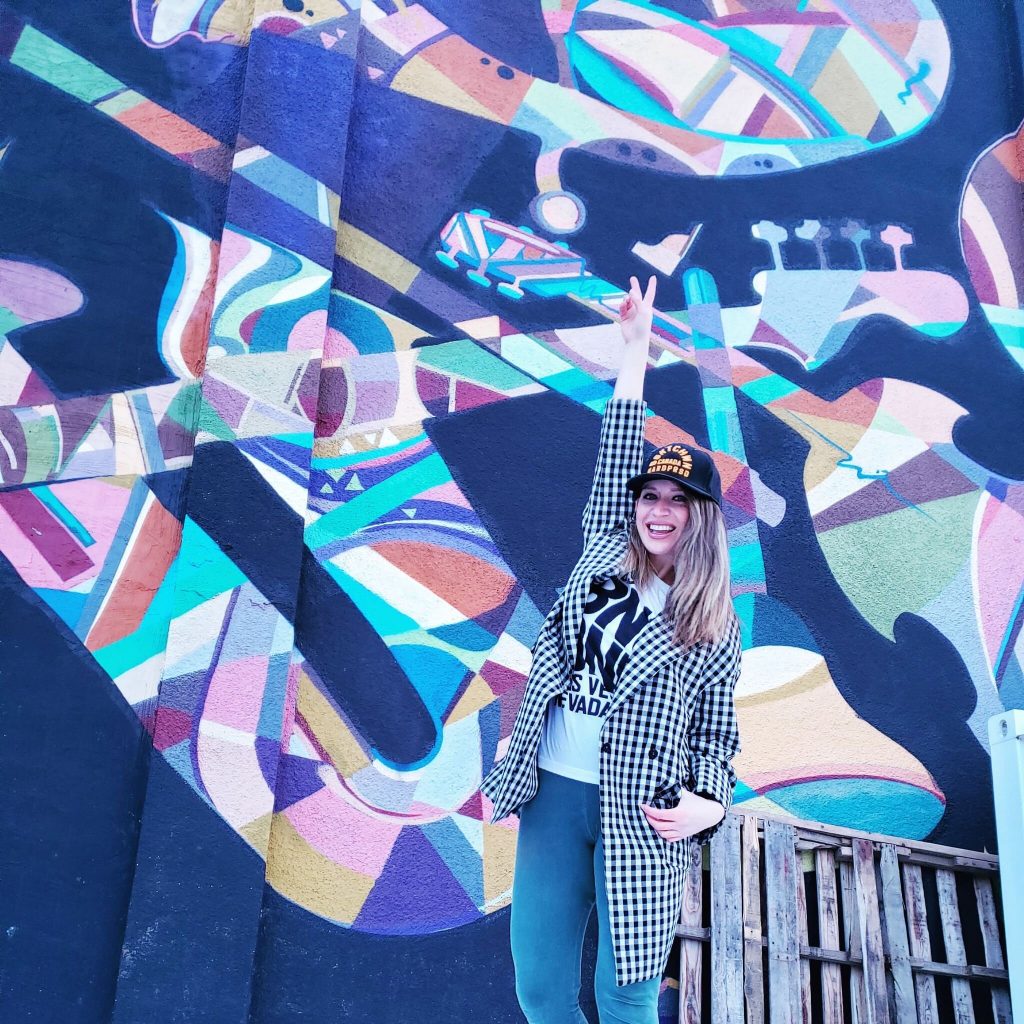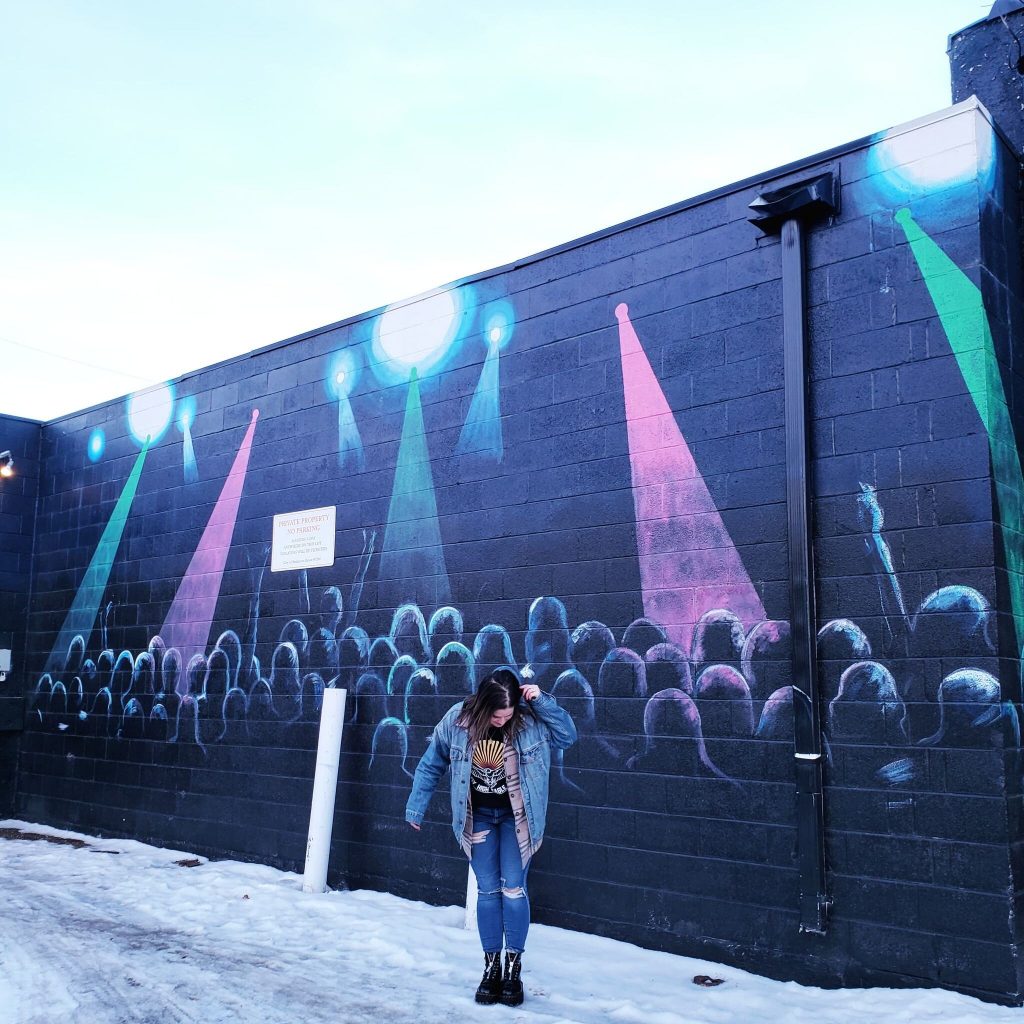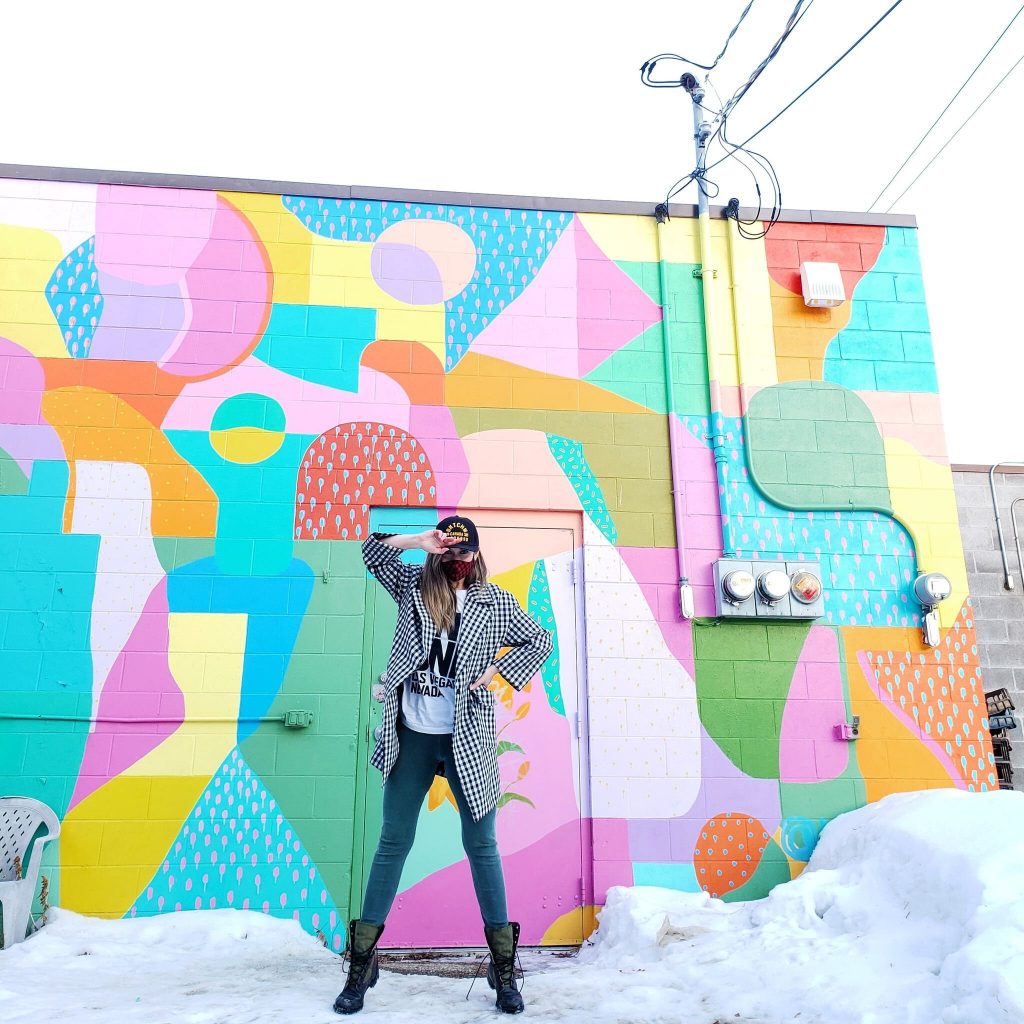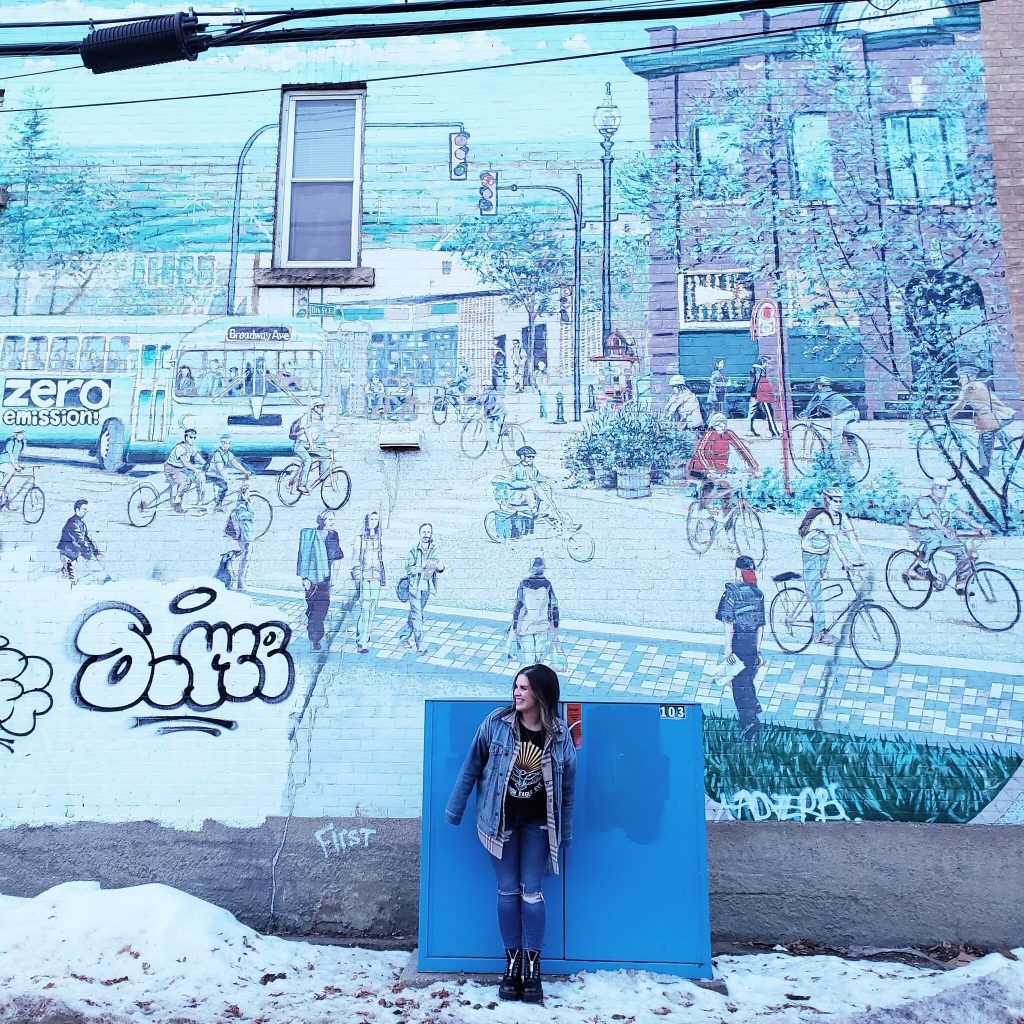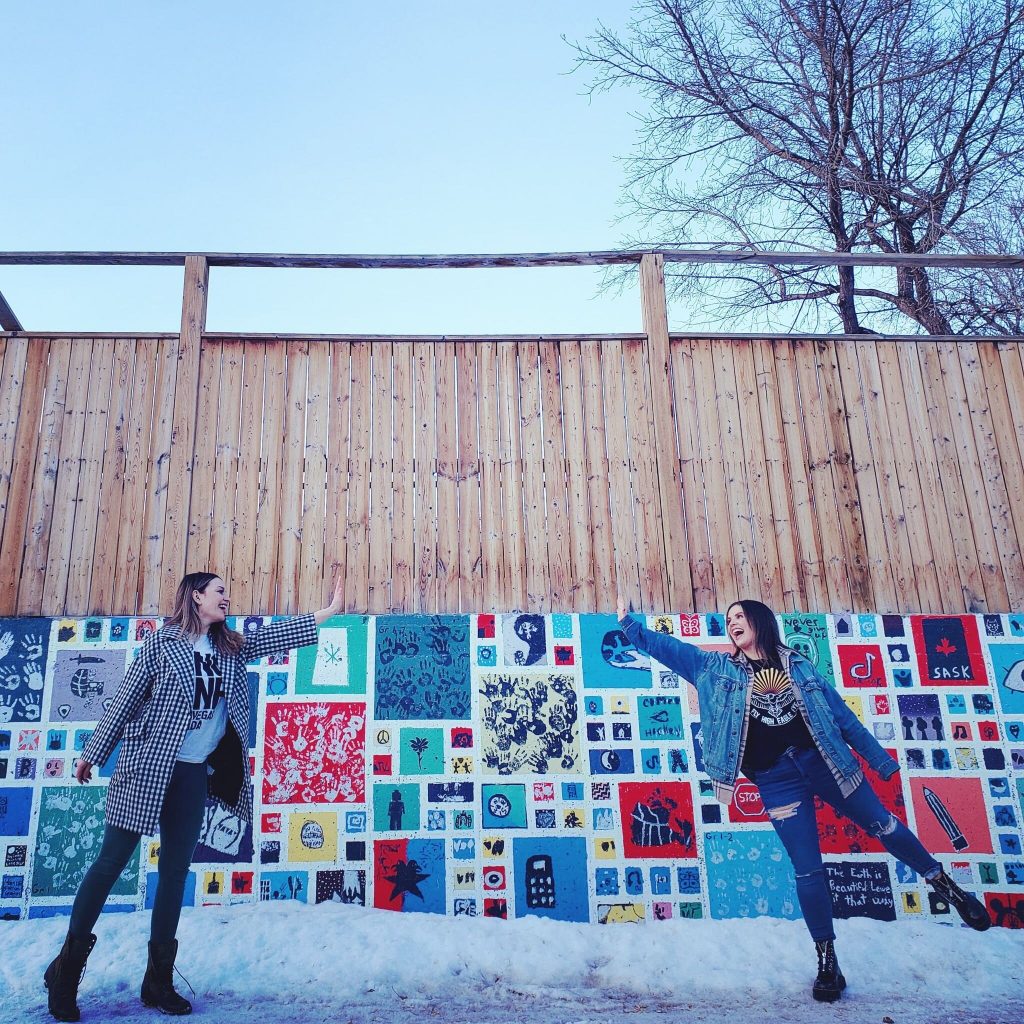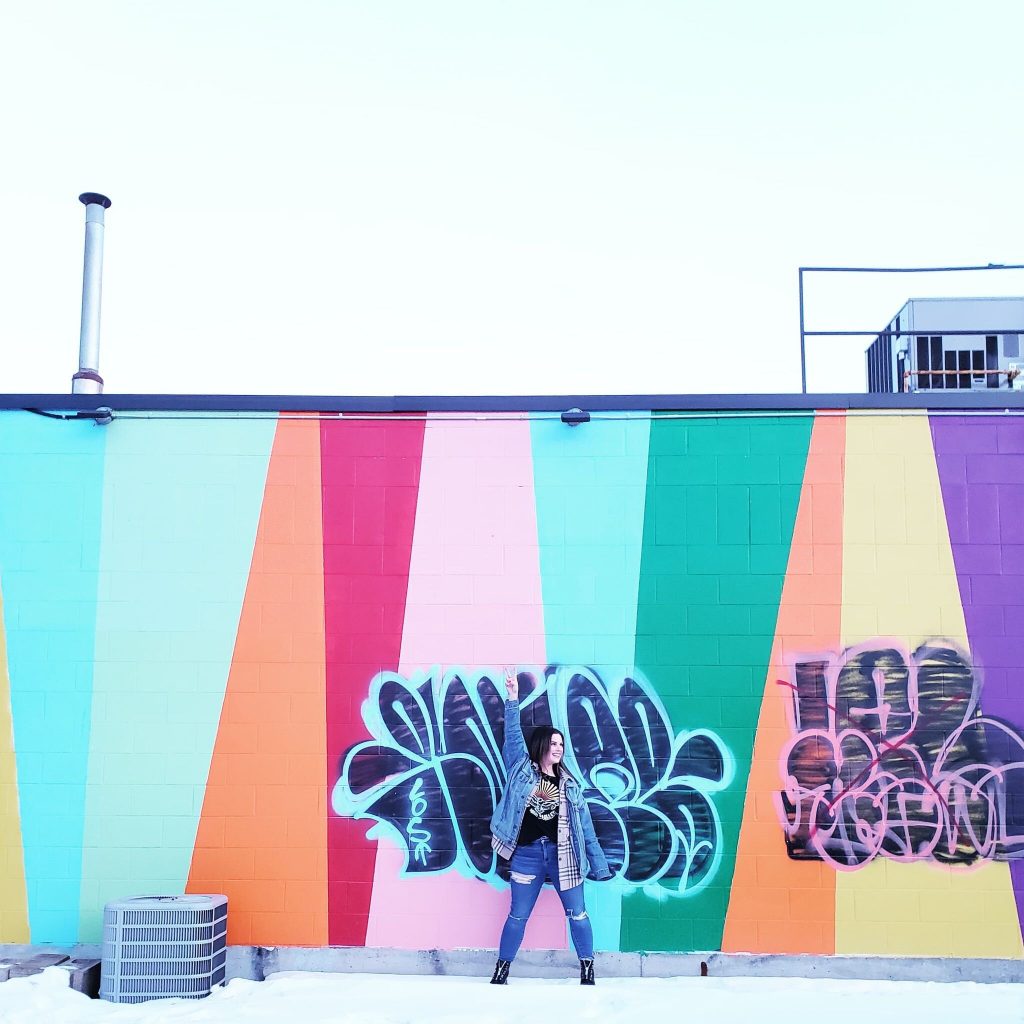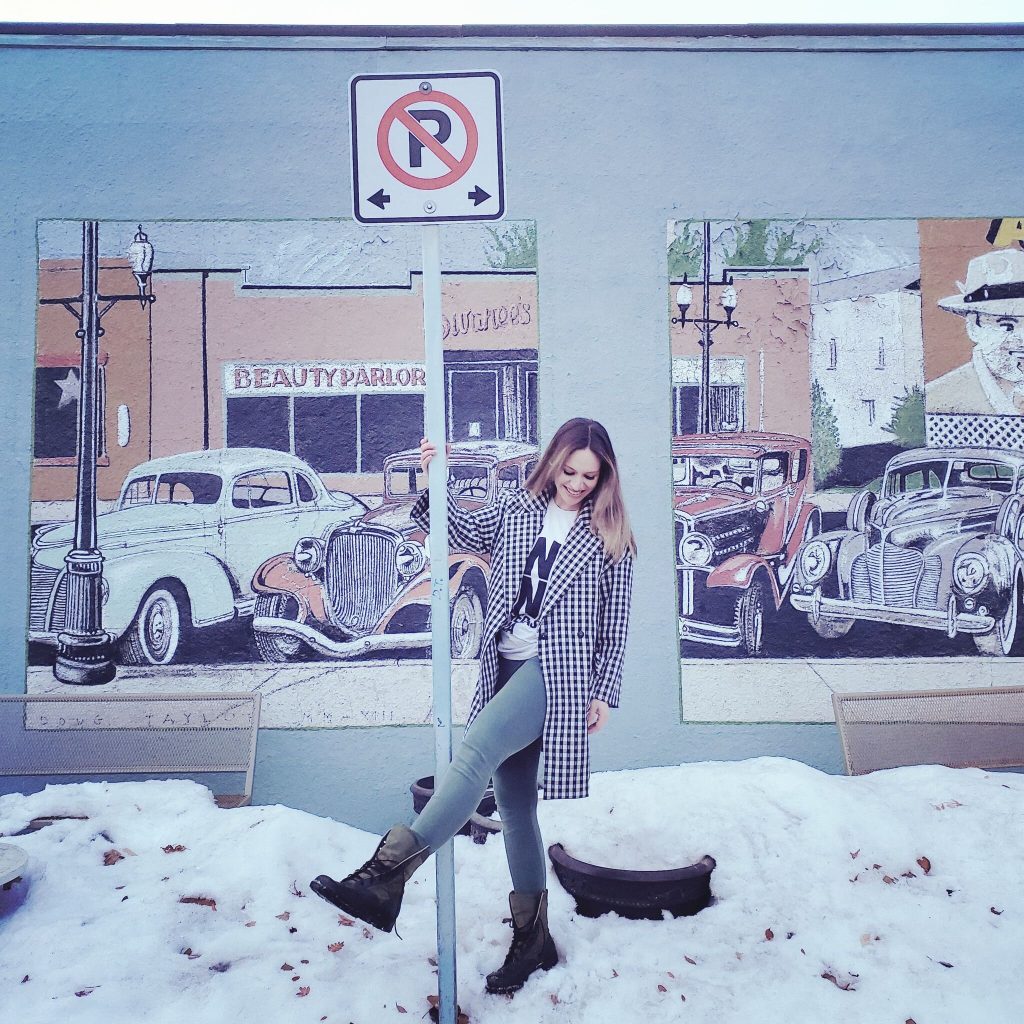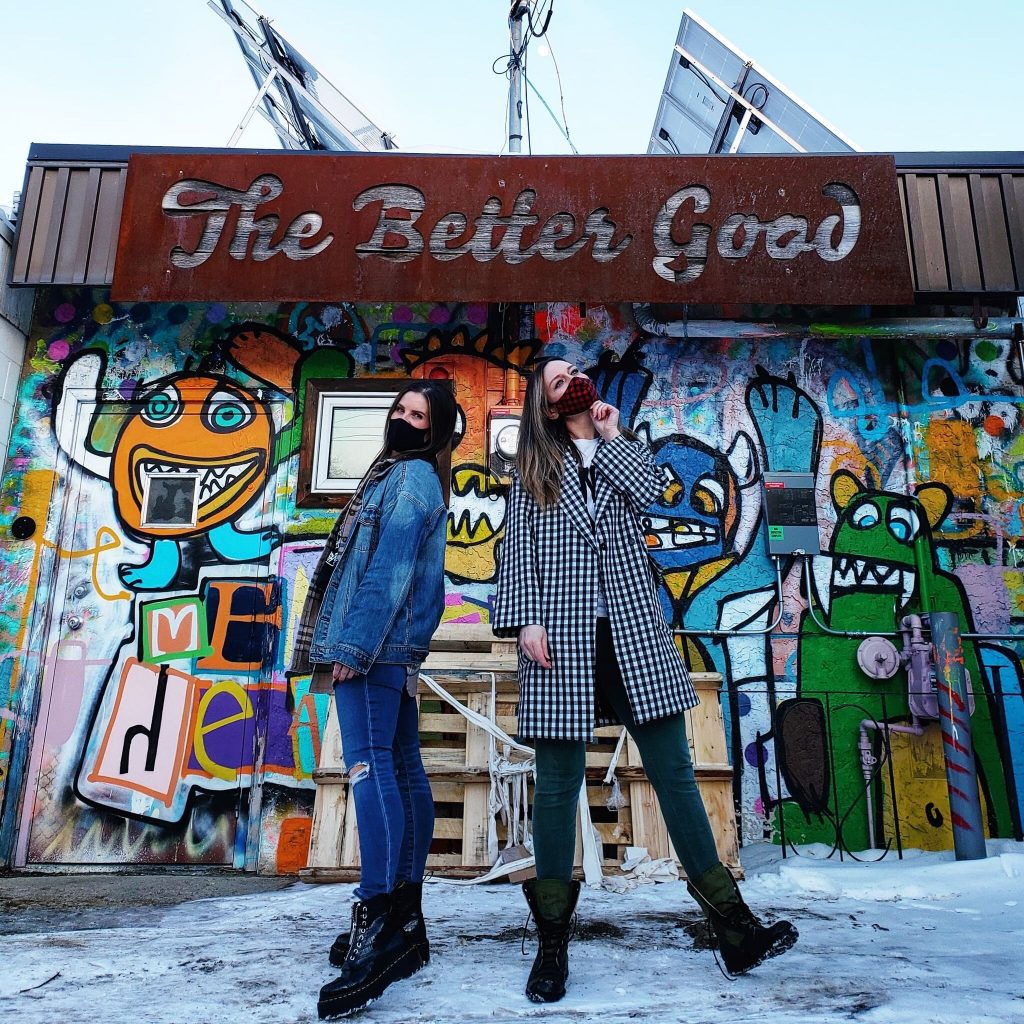 Behind The Better Good, you'll find solar panels up top and this super cool piece by Pineapples for Prime Minister.
Thanks so much to DeeAnn Mercier of the Broadway BID for SO MUCH mural information. I hope you'll visit Broadway soon, grab a coffee at one of the many, many, many, many coffee shops and take a walk yourself. And make sure your phone is charged, you'll want to grab a photo or two!
xoM